Welcome to your holidays...
...in Tramin an der Weinstraße
Arrive and immediately feel at home... discover the variety of South Tyrol's wines at a wine tasting.
An exciting vacation... Enjoy life in this small paradise!
You can expect unforgettably beautiful days in our large garden, a green oasis of peace, with a magical pool and large sunny terrace for undisturbed, relaxing moments.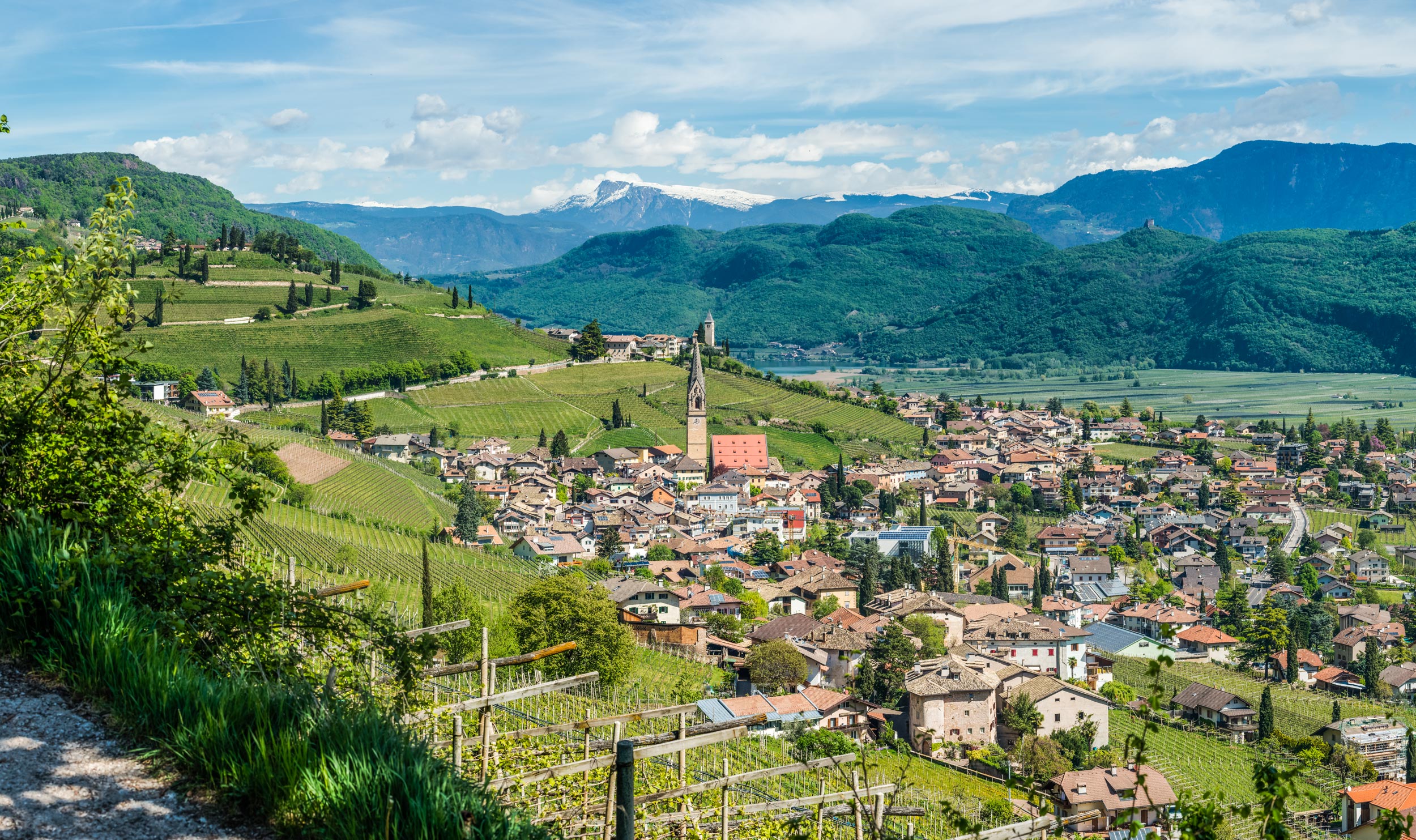 Holidays surrounded by vineyards ...
on the southern edge of Tramin, with a wonderful view over to the wine village
Sunbathe by the pool, enjoy a glass of wine, play with your children on the playground, start with a mountain bike ... at the Garni Hotel Ritterhof you are in the right place.
Our offers
Weekly offers, specials & more
Active Hotel Tramin on the South Tyrolean Wine Route
Active enjoyment in the mediterranean cultural landscape at Lake Kaltern
Spring awakening in Tramin: the vines are beginning to bud, the apple blossoms are on the verge of blooming, and starting from mid-March, we can witness the start of the annual vegetation cycle up close.
While others are still busy shoveling snow off their roofs, we are venturing into the great outdoors on our hiking trails, themed paths, and cycling routes. You can already observe our Mediterranean landscape embarking on a fresh annual cycle.
We offer guided mountain bike tours, road cycling excursions, leisurely bike rides, all showcasing the Mediterranean diversity along the South Tyrolean Wine Route, especially around the Gewürztraminer vineyards, as well as hikes in the holiday region around Lake Kaltern. This is what an active holiday in Tramin is all about. We are here to provide you with a tailor-made weekly program featuring daily highlights from Monday to Saturday. Whether you prefer a pre-packaged itinerary or individual activities on-site, everything is possible, and nothing is out of reach. Just inquire, and we'll be delighted to provide you with more information.
A pleasure Trip on the South Tyrolean Wine Route
Tramin – home of Gewürztraminer on Lake Kaltern
Explore a mediterranean cultural landscape and embark on a gourmet journey to the homeland of Gewürztraminer. Enjoy Mediterranean cuisine featuring South Tyrolean specialties and a wine selection that is unparalleled.
Whether you choose to explore by bicycle, e-bike, or on foot – ideally combining both methods with our complimentary public transportation – you have access to the culinary delights of South Tyrol and the holiday region around Lake Kaltern. Wine tastings, guided tours, and various leisure activities await you.
We offer guided pleasure bike tours, delightful hikes, and a weekly program filled with wine tours, tastings, and a wide range of cultural experiences... Immerse yourself in this extraordinary adventure!




VAT No. 00739130219 . Impressum . Cookies & data protection . Web by compusol.it